Hi Guys,
While they are loads of quality variations on hellguns (including a great one using necron parts). I've never come across a decent one which models the hellgun on the pre-Kasrkin (Inquisitorial) stormtroopers very well and while I like the Kasrkin models until they come out in plastic they are virtually unconvertible in any easy way. So here is my (not cost effective) way of creating hellguns (and pistols).
First...
Take thin plastic rod (must be flexible) A sniper rifle (scout or IG will work for this), an IG missile (from the heavy weapons squad), a lasgun (only the tip is needed) and a little bit of greenstuff.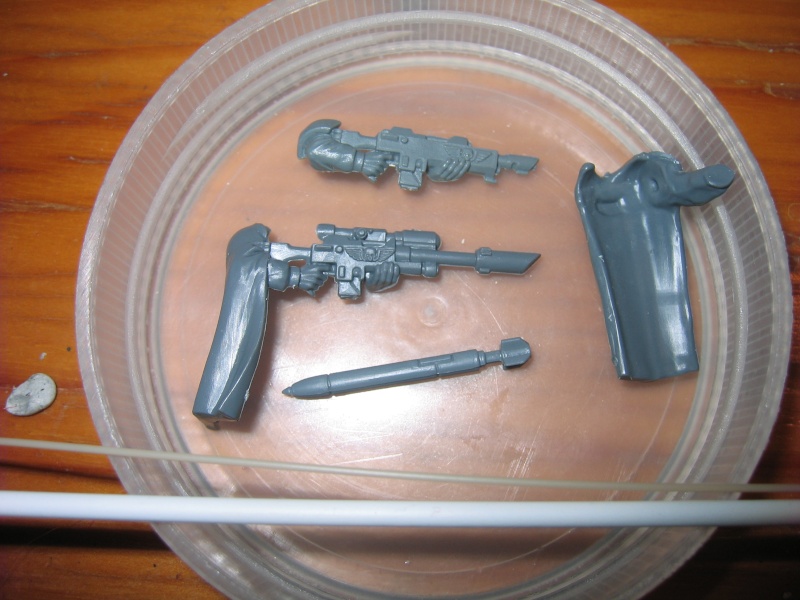 Then...
Trim the sniper rifle - as shown in the pic below - taking particular care (TRICKY!) when trimming out the middle part of the rifle. Cut the back end of the missile off and remove the tail fins.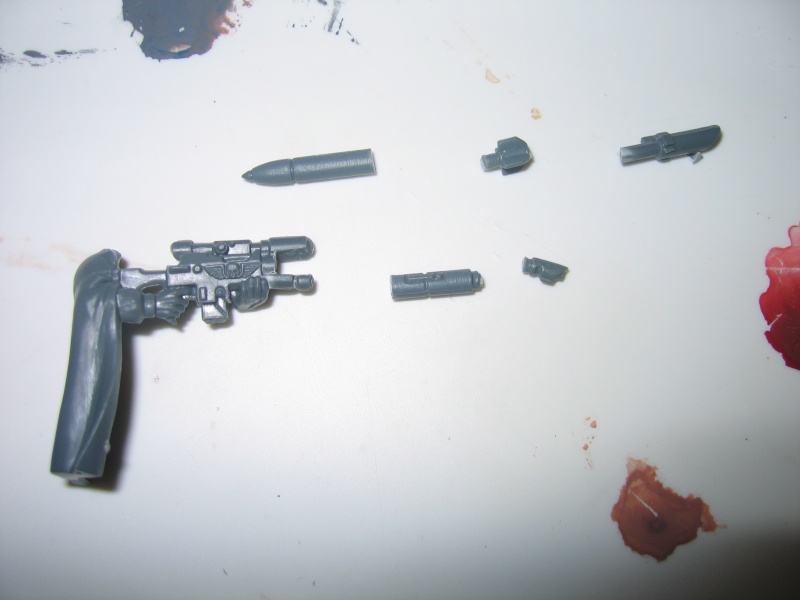 Then...
Drill two holes in the power pack of the rifle using a pin vice (makes sure that the flexible plastic rod fits securely.
Then...
With some careful trimming fit the missile section into the gap on the sniper rifle and glue on the lasgun muzzle to the end of the hellgun.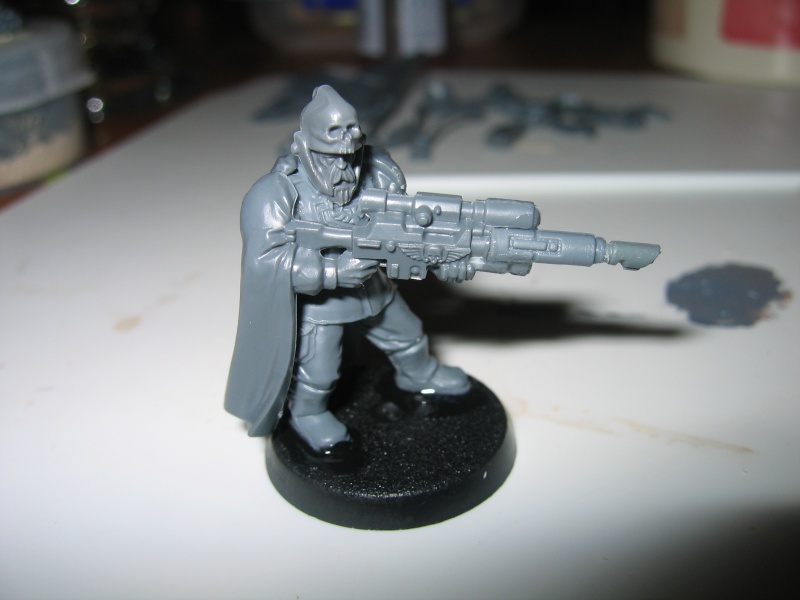 Finish off your cool and awesome mini by adding the twin power cables (which on this model disappear behind the cunningly positioned cloak and add some green stuff cable clips if you want to...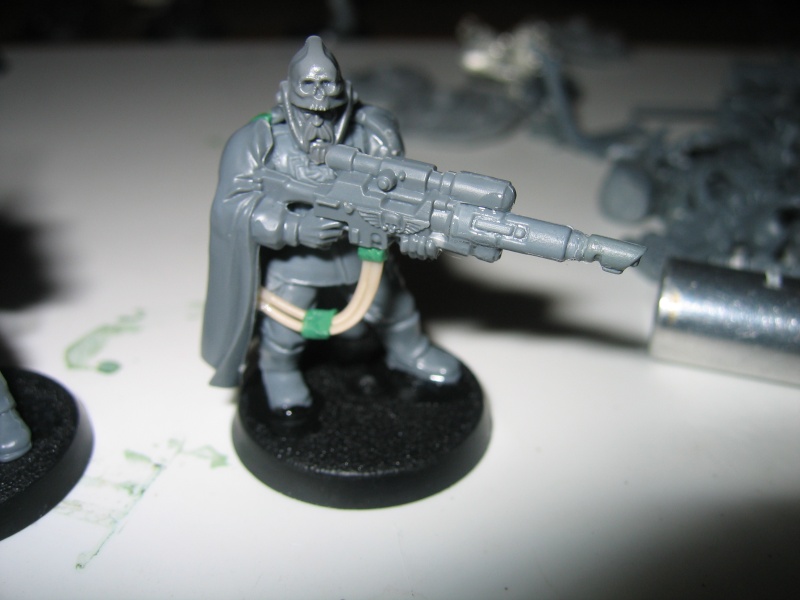 (simple hellpistol tutorial to follow)
Cheers Laney