Hadn't seen them yet, some of them are pretty sweet indeed!
You know what makes this thread more interesting??
Pics!

Info copied from DakkaDakka
Dual kit that can be build as a Command Barge or a Support Barge: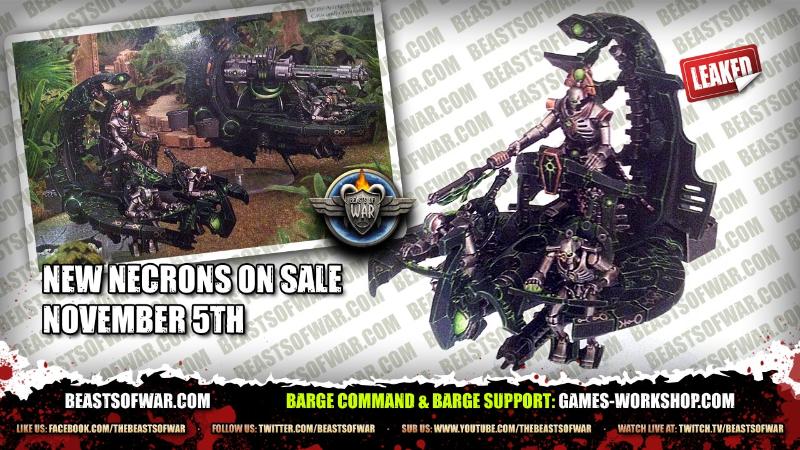 Dual kit that can be build as the Ghost Ark, a troop transporter ...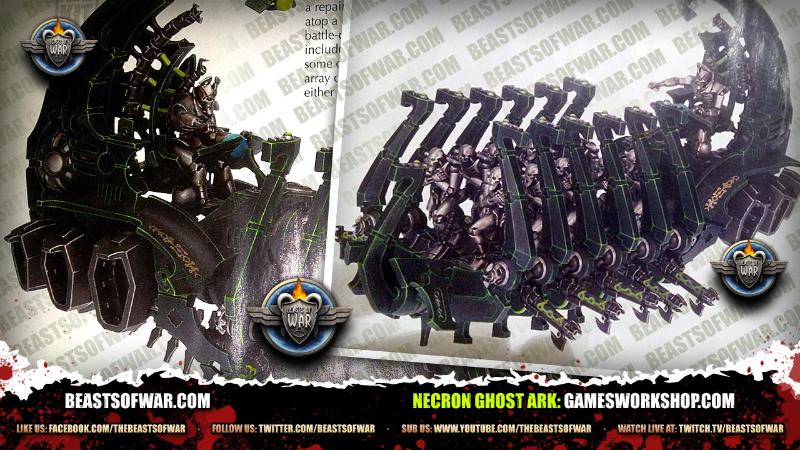 ... or the Doomsday Ark, a gun platform: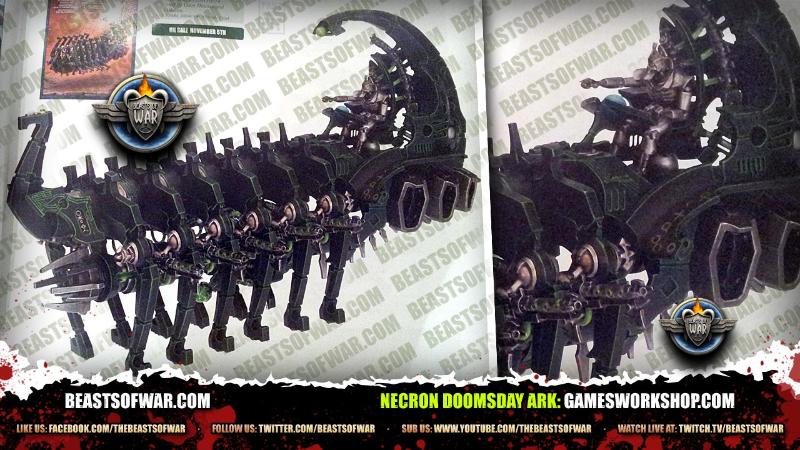 Then the HQ: The new Necron characters Imotekh the Stormlord and Trazyn the Infinite...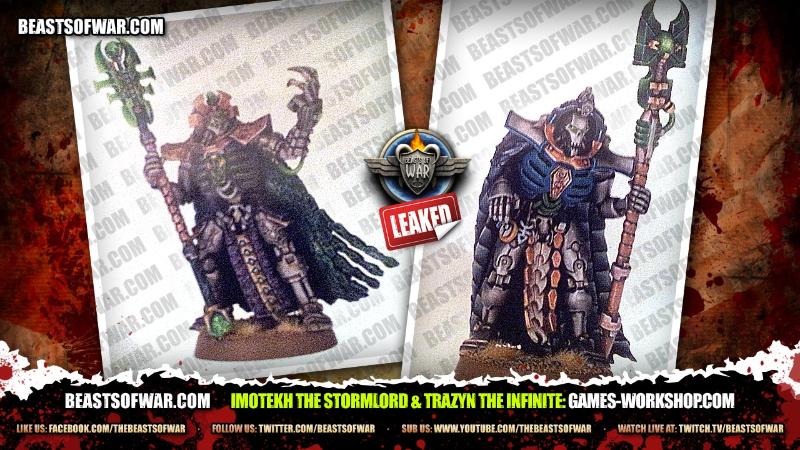 ... and the new Necron Overlord models (left one Finecast, right one the plastic model from the command barge):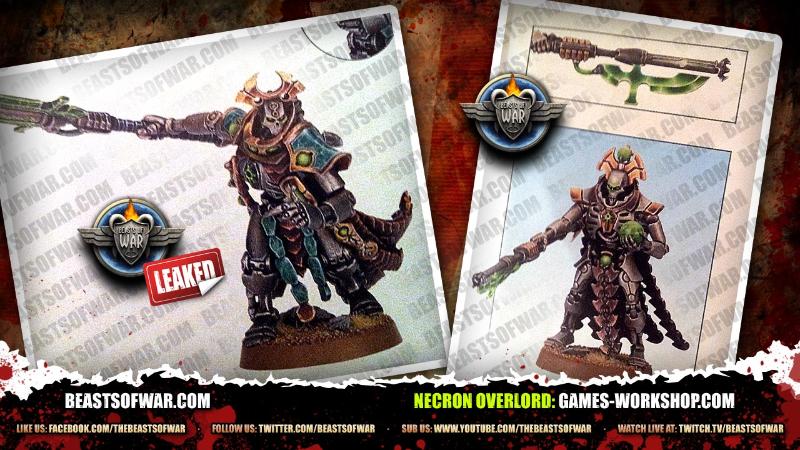 The rumoured sniper unit, the Deathmarks (with only one eye to improve stereoscopic vision)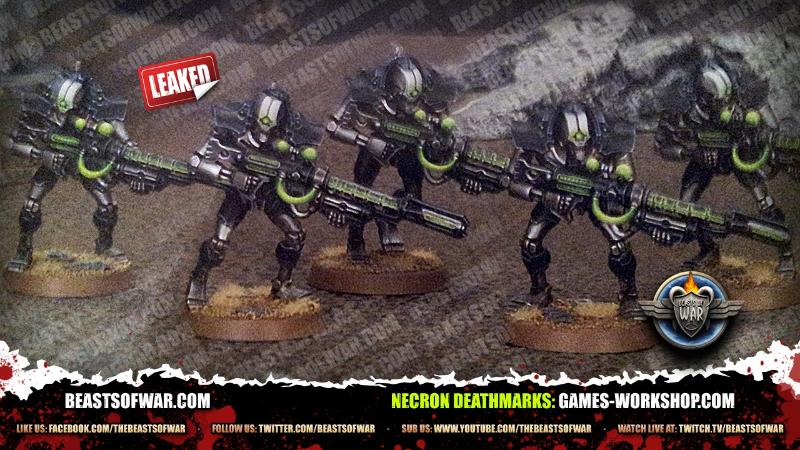 Two new boxes with elite cc units. First Lychguard with Warscythes ...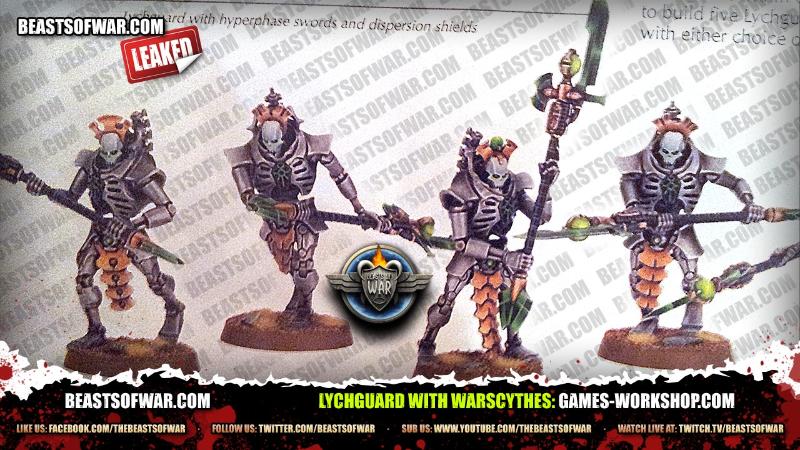 ... and (alternative weapon choice) Hyperphase Swords and Dispersion Shields: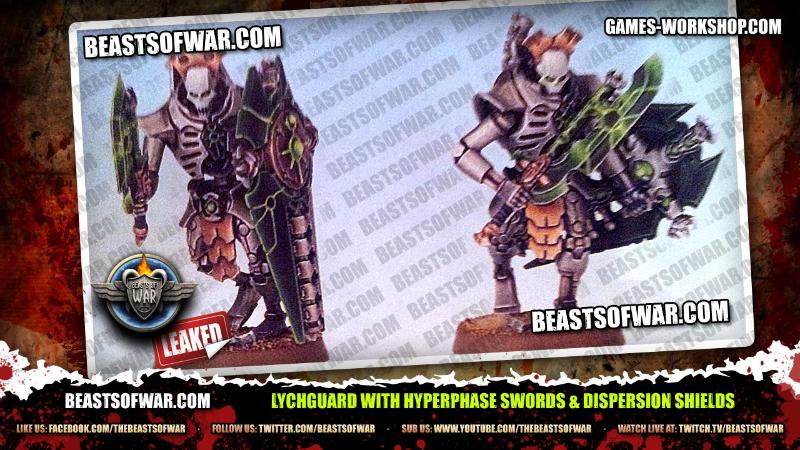 Second box has Triarch Praetorians with Rods of the Covenant (AP2 assault power weapons) ...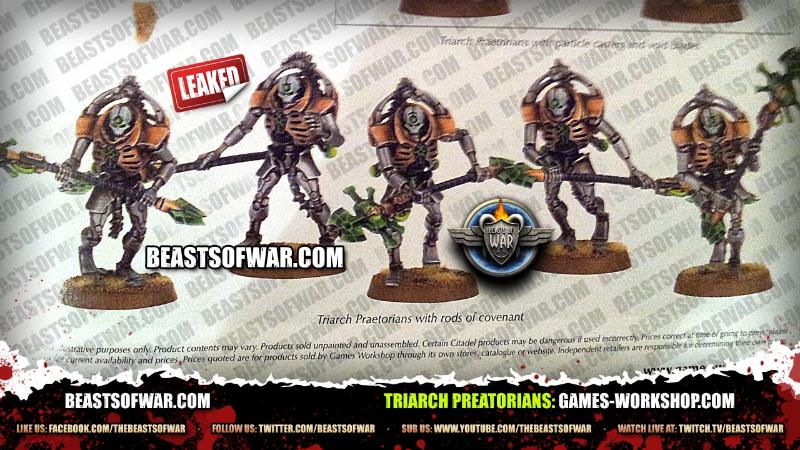 ... and (alternative weapon choice) Particle Blasters & Void Blades: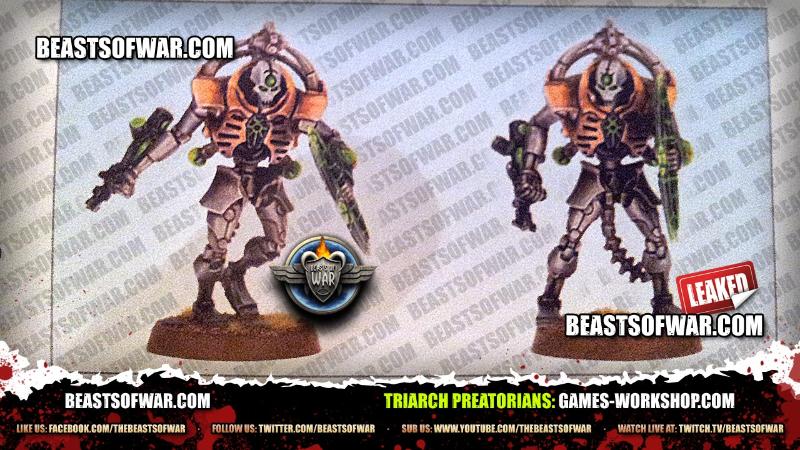 New Immortals with Gauss Blasters ...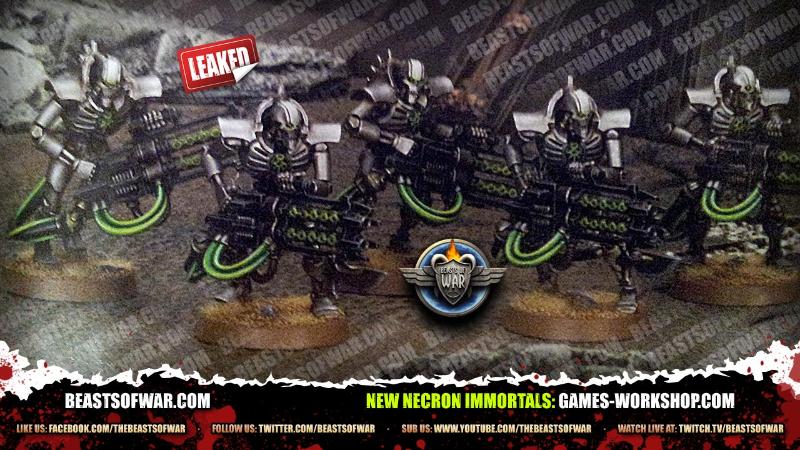 ... and some other weapon choice (yes, BoW labelling is wrong because of WD text fragment belonging to upper pic) :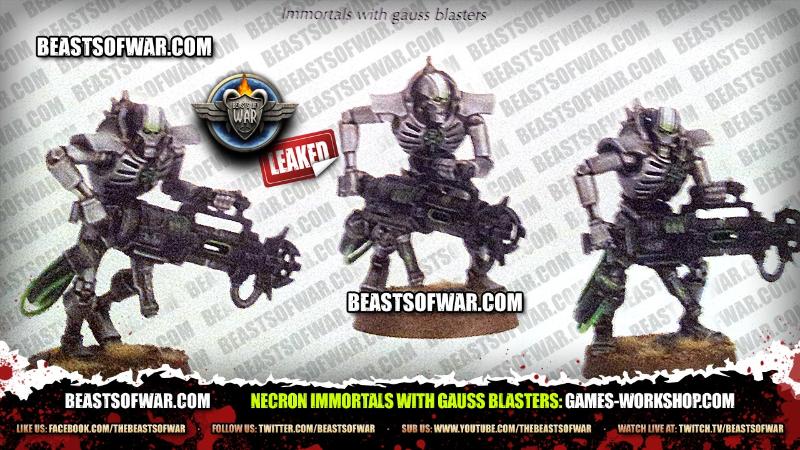 New Flayed Ones: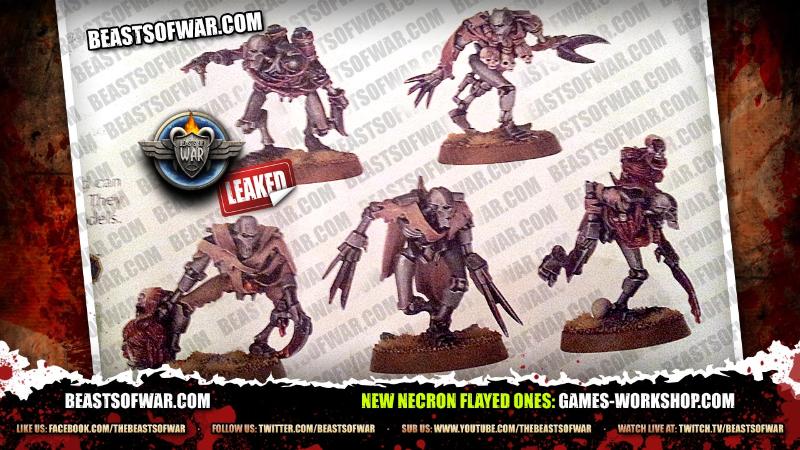 So these are the missing models of the first wave (not counting characters):
Night Scythe/Doom Scythe: flyer/skimmer !
Triarch Stalker Giant scorpion walker
Canoptek Wraiths (possibly new)
Tomb Blades: Jetbikes
Destroyers/Heavy Destroyers (possibly new)
Tomb Spyders: flying and more nimble.
So two more flyers added to the list since January 2009.
Here official texts and UK prices (as featured by Wayland Games website). Still some uncertainty about material, seems like too many plastic kits. While the Wayland list seems to contradict this, having combined Lychguard/Praetorian and Immortal/Deathmark boxes would make sense and reduce the number of plastic kits. And I guess, Flayed Ones are Finecast.
Necron Catacomb Command/Annihilation Barge
- Multi-part plastic kit £20.50
The Necron Catacomb Command Barge - a floating Throne from which your Overlord can give command to his troops. This kit may also be used to make the Annihilation Barge, and the Overlord model may be used as a standalone figure.
Necron Doomsday/Ghost Barge
- Multi-part plastic kit £31.00
Used to transport the mighty Necron Warriors into battle, the Ghost Barge packs a mighty punch. Alternatively, this boxed set also allows the option to field the Doomsday Barge - the gunship of the Necron arsenal.
Imotekh the Stormlord
- Finecast £10.50
A legend among the stars, Imotekh has faced a thousand foes and survived - each time growing stronger and more determined.
Trazyn, the Infinite
- Finecast £10.50
Deemed - by his enemies, as impossible to kill... and described by his peers as Immortal, Trazyn the Infinite is legendary among the stars. Having served in countless offensives, and survived a thousand wars, he stands testament to the stubbornness of his kind.
Necron Overlord
- Finecast £10.50
The Necron Overlord is the soulless overseer of the relentless and unstoppable Necron advance - surrounded by a horde of his skeletal, robotic troops, the Overlord is unstoppable. (this is the dynamic left model, the other one is the plastic overlord from the command barge)
Necron Deathmarks
- Multi-part plastic kit £20.50
Armed with superior guns, Necron Deathmasks are the sharp-shooters of the mysterious skeletal race. Box of 5.
Necron Lychguard
- Multi-part kit (Finecast or plastic?) £20.50
The Lychguard are elite, ancient Necron Warriors - armed with superior weaponry to their skeletal brethryn - the lethal double-handed Warscythes, or Hyperphase and Void Shields. Box of 5.
Necron Triarch Praetorians
- Multi-part plastic kit £20.50
Elite, Ancient skeletal warriors, Triarch Praetorians are practically unstoppable at the head of a Necron assault - armed with either Particle Casters and Void Blades, or Covenant Rods. Box of 5.
Necron Immortals
- Multi-part plastic kit £20.50
Necron Immortals are the Heavy Infantry of the Necron army. Armed with more powerful Gauss weapons then their Warrior brethren, the Immortals are a wise investment for those looking to dominate the universe. Box of 5.
Necron Flayed Ones
- Multi-part kit (Finecast or plastic?) £20.50
Necron Flayed ones are a horrifying unit- with claws so sharp they could rip a Space Marine apart with ease, the Flayed ones lay the still warm flesh of their defeated enemy over their metallic bodies to further discourage the enemy. Box of 5.
I haven't copied the rumors, but some info is pretty interesting.