@Mordheimer - No worries - I take it the way you intended.
I just ran out of time to post - what with my little boy waking up - I know you know what that's like!

Anyway here's the rest of this battle report (Varangians also fought - report to follow)
Colonel Simmersen spots the Eldar battle line advancing towards the bridge across the Csaren River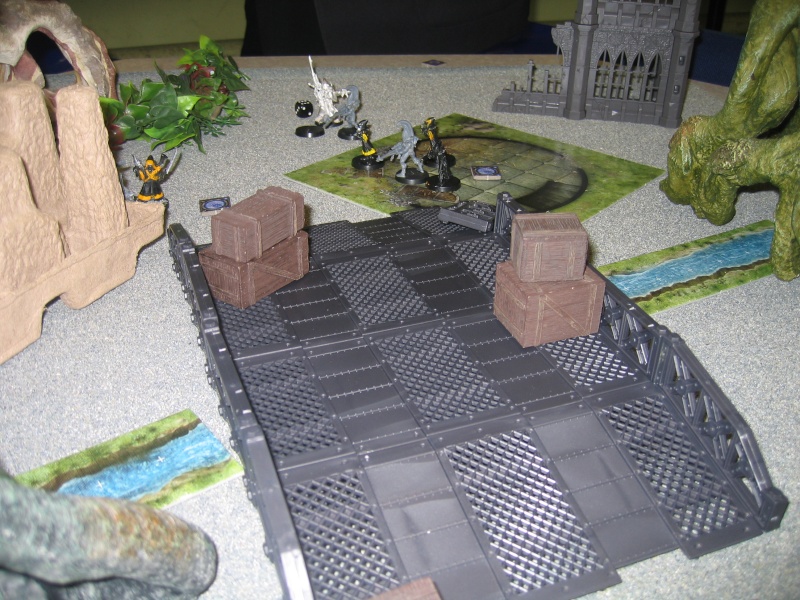 The Ulthwe Eldar secured the buildings on the far edge of the bridge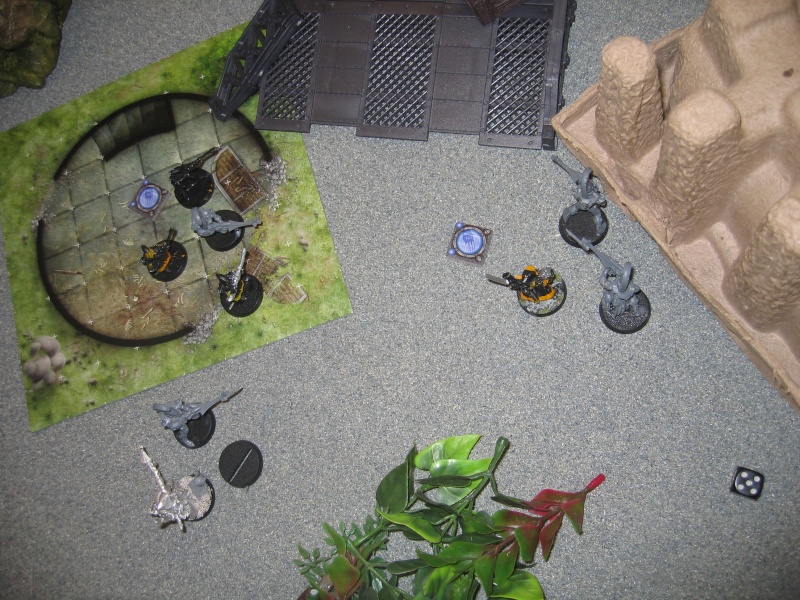 THe mortar secured on the far side of the river took a long shot at the the Eldar Exarch and recruits, the frage mortar blasting the exarch off his feet and out of action.
The workers/cannon fodder, Dust, Flea and Geek advance across the bridge, ahead of Sergeant Hakeswill and Enforcer Jackson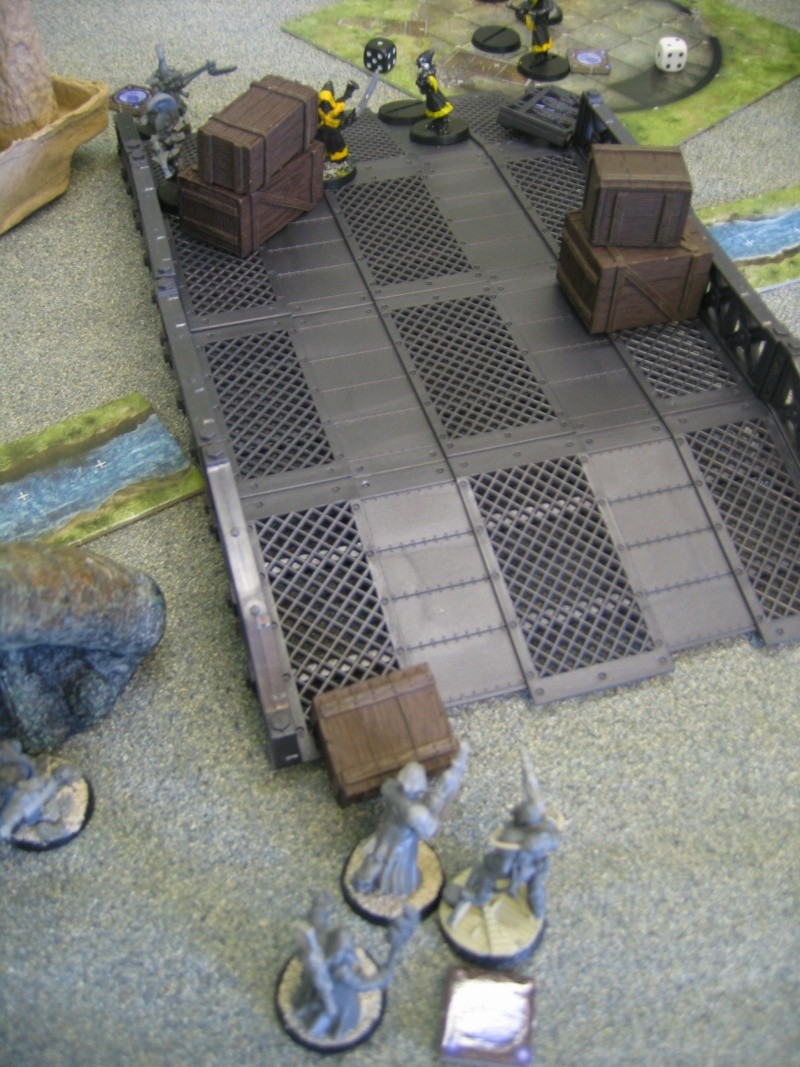 The Ulthwe warlock Caesare blasted away ineffectually at Sergeant Hakeswill for three turns, with mindwar, before finally blasting the corrupt humans mind sending him OOA.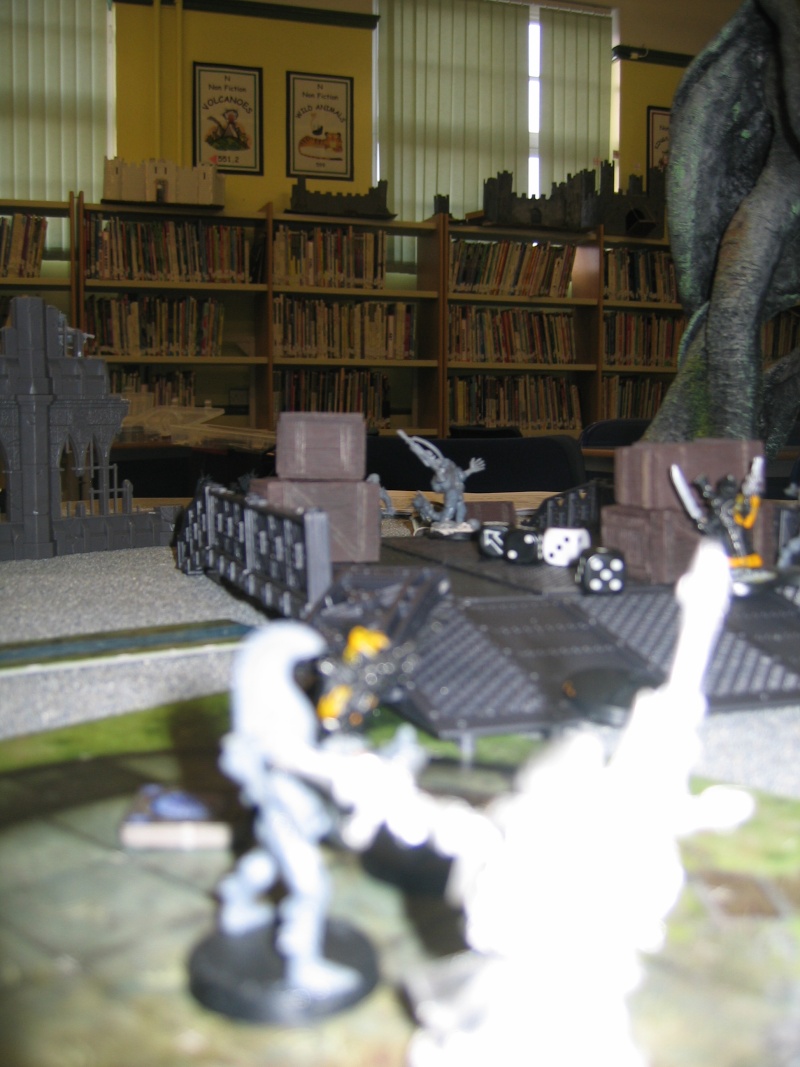 Simmersen sensed the weakness of the Eldar and forced his soldiers across the bridge to engage them at close quarters. The warlock was put OOA under a mass of autogun and lasgun fire, Simmersen finally putting paid to the xeno with his bolt pistol at close range in retribution for the injuries sustained by his favoured Sergeant.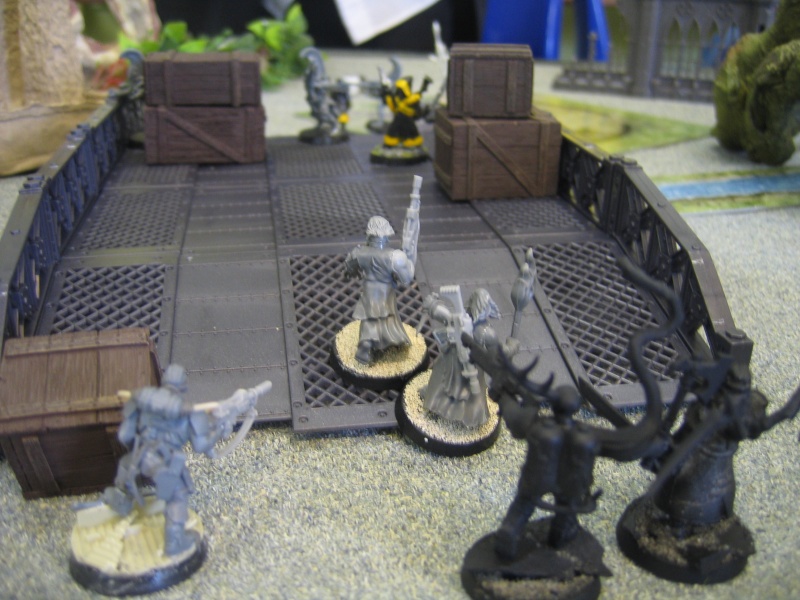 The damage sustained to the Eldar in the vicious firefight caused them to rout, dragging their injured leaders with them.
Result: Angels Victory (But only just!)
Injury Rolls: All officers recovered without major injury, except for an Eldar warrior aspirant, who suffered a hand injury (-1WS)
Exploration Rolls...
Renegades: 4ERs
As they advanced across to take the region previously controlled by the Eldar they came across a Varangian IG corpse, with an undamaged helmet, which Colonel Simmersen claimed for himself.
They used the resources to recruit a HWS specialist with flamer and rearm the mortar HWS (though only with 1 AP shell!)
Eldar: 4ERs
During the retreat the Eldar ransacked an IG truck (possibly belonging to the corpse found by the opposing force), in which they found 20 Credits.
They used the credits to recruit and equip a guardian with lasgun and provide armour for the warlock, saving the remainder for a healthcare specialist following the next battle.
I hope this enough of 'fix' Mordheimer

Cheers

Laney