(This is stolen from DakkaDakka but it didn't have a name on it to contact the person so if this is yours let me know and ill credit it to you or take it down at your request.)
This is a very easy converstion, and will allow you to make some spare pistols for your Squad!
If you are an Eldar player that has been collecting for a while you will probably end up with some spare catapults from the guardian or dire avenger sprues. These catapults are very easily chopped down to look like a pistol. After all the design is nearly identical, just a smaller version.
So here we have a catapult from the guardian sprue. All you need do is cut along the white lines I've drawn in here, keeping the tip of the barrel and the end of the ammo clip. You then bring them up and attach them making essentially a smaller version.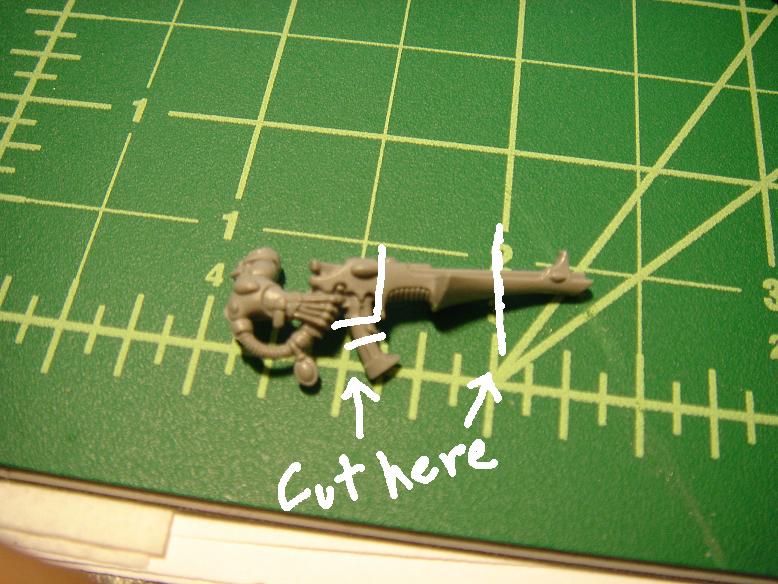 Here I have the finished product next to an arm from the storm guardian box set. You can see the two are nearly identical.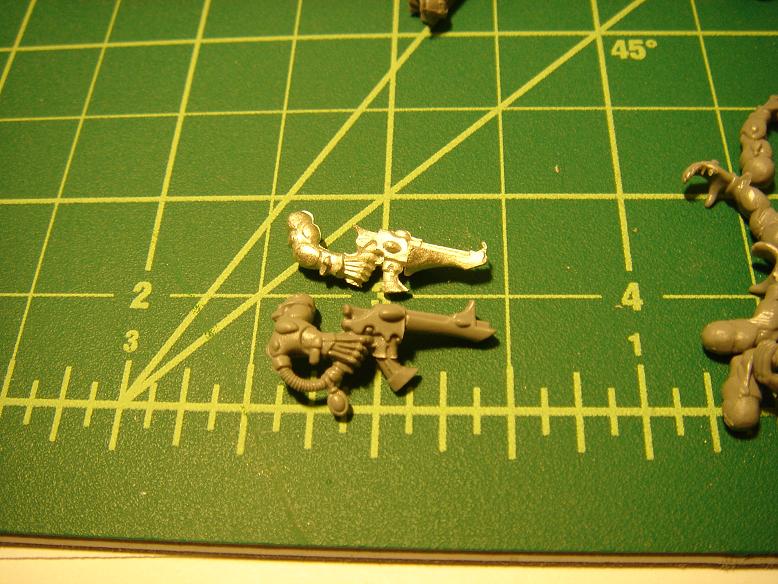 now i want a tutorial on what to do with the other hand now?

_________________
Death Squads One-Man Art Deptartment & Lead Designer for Craftworld Eldar.
Founder, The Society for Better Game Design
My DeviatArt Page http://wnxdysturbed.deviantart.com/ My DeviantGroup for 40k Models http://40kmodelgallery.deviantart.com/

"The very existence of flamethrowers proves that sometime, somewhere, someone said to themselves, "You know, I want to set those people over there on fire, but I'm just not close enough to get the job done." ~George Carlin